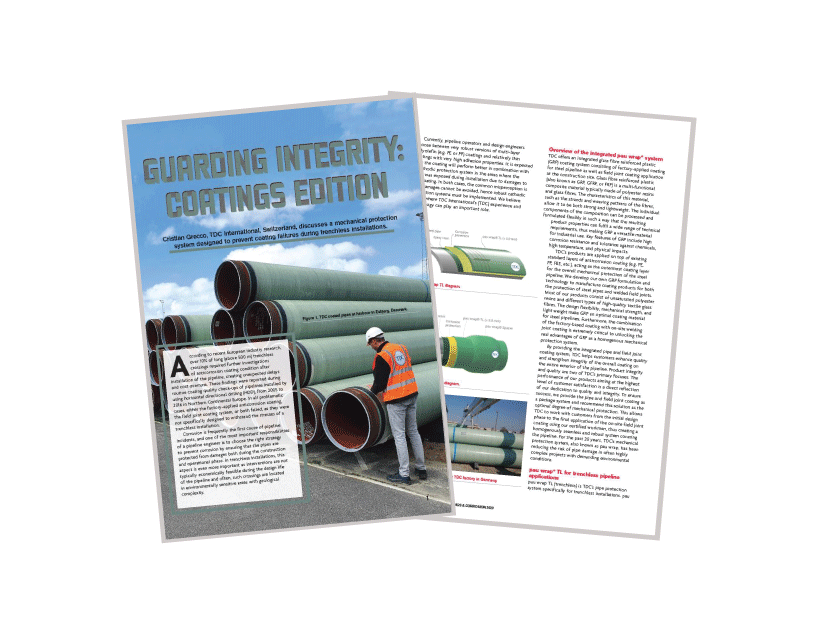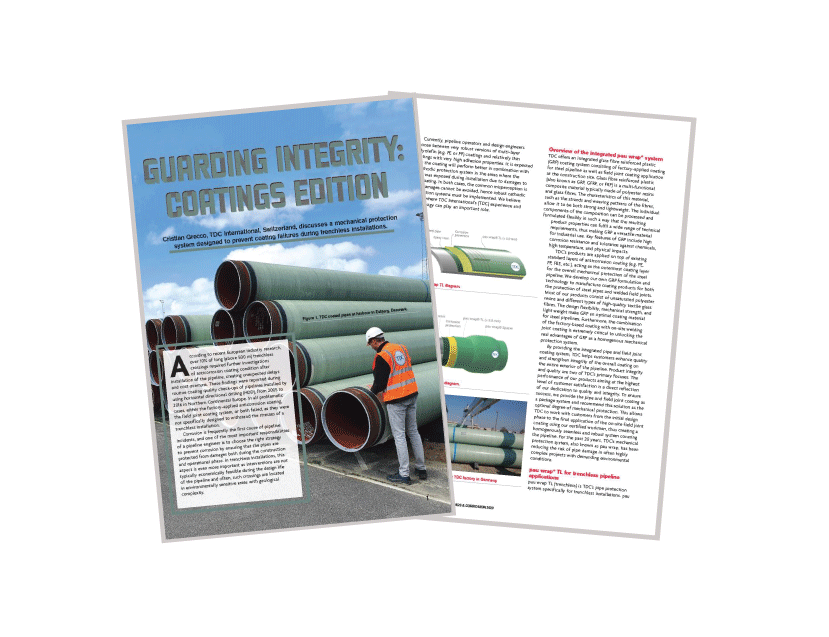 TDC International's mechanical protection system proves to be the definitive solution for preventing coating failures during trenchless installations.
The coating integrity of pipeline construction during trenchless installations is a complex issue, and simplistic approaches often can lead to delays and cost overruns. Possible risks in construction can be mitigated if, during the initial engineering and design phase, products such as TDC's mechanical protection system, pau wrap®, are selected as part of the mandatory technical requirements.
pau wrap® is an integrated glass fibre reinforced plastic (GRP) coating system designed for the protection of steel pipes and welded field joints and can be used for both trenchless and open trench installations. The design flexibility, mechanical strength, lightweight, as well as superior insulating properties make GRP an optimal coating material for steel pipelines.
TDC's solution that has proven to be successful over many years is discussed further in an article that was recently published in the World Pipelines Coating & Corrosion 2020 issue. If you would like to find out more on how pau wrap® prevents coating failures during trenchless installations, read the article here.