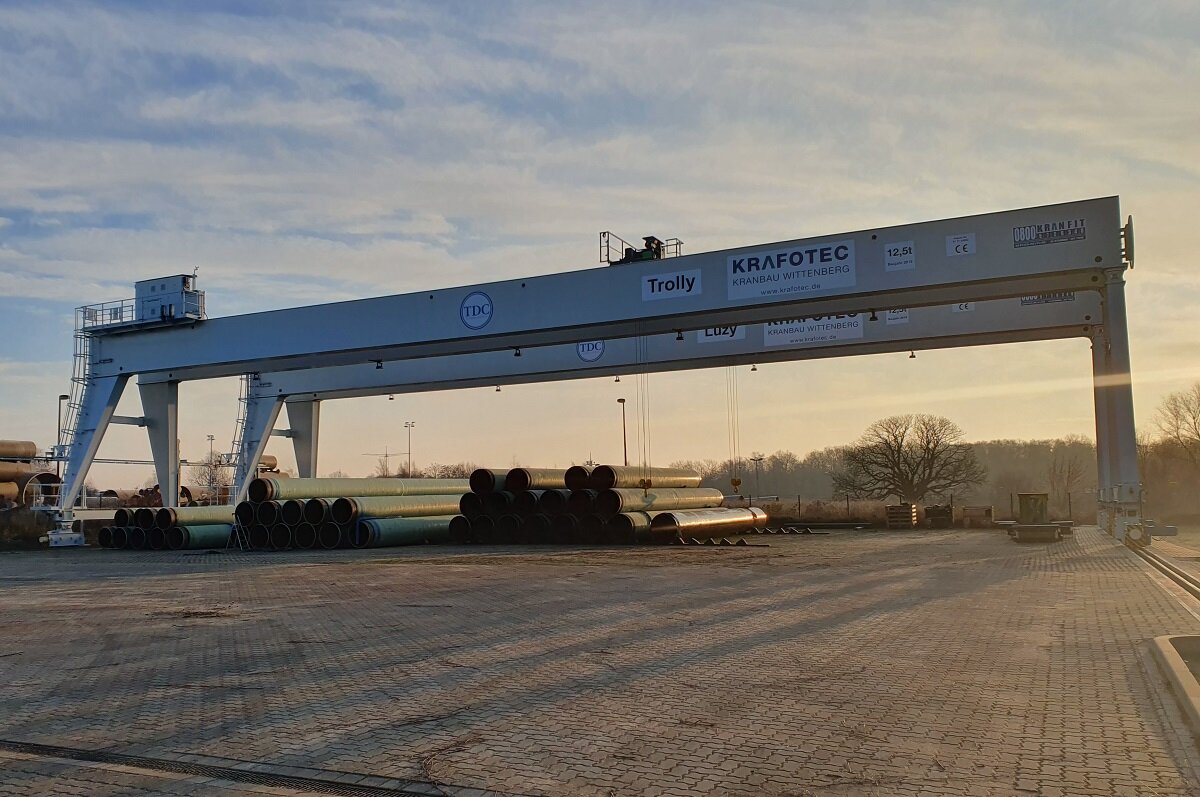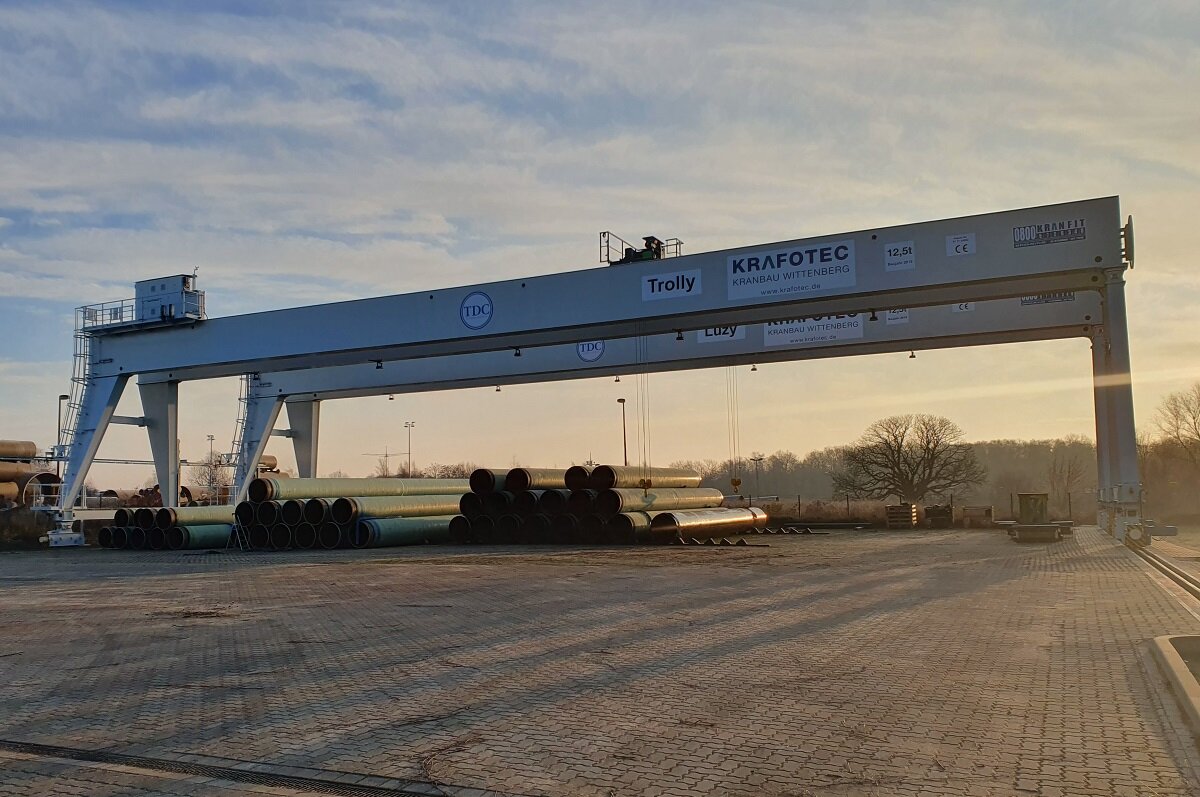 We are kicking off 2020 with an important announcement – TDC is expanding its production facility. With what already started in 2019, TDC has invested in its expansion, which consists of increasing the size of the production building, the modernisation of the manufacturing equipment, as well as enhancement of logistics processes on site.
In order to increase our capacity we have installed two cranes, meet Trolly and Luzy. Krafotec, a leading crane and steel construction company, has designed and manufactured two identical portal cranes with a load capacity of 12.5 tonnes and a span of 41 meters. Both cranes are designed for the simultaneous handling of our steel pipes. The cranes will be able to transport pipes up to 18 meters long and 25 tonnes in weight. Fun fact: Trolly and Luzy are the largest installed cranes in the region.
Thanks to a special control system, both cranes can be operated in tandem as well as in individual operation. They even have a specific fail-safe system for the tandem operation. Gundula Seidler, Plant Manager of TDC International's German facility said, "The investment into our two new cranes means that we're able to increase our efficiency and provide a more well-rounded service to our clients."
In addition to the cranes, we have invested into production automation equipment in our factory alongside an enlarged factory building and resin tank farm for the warehousing of our raw materials.
As always, our investments are aimed at continuously improving our excellent quality standards as well as our production speed and flexibility for our customers.