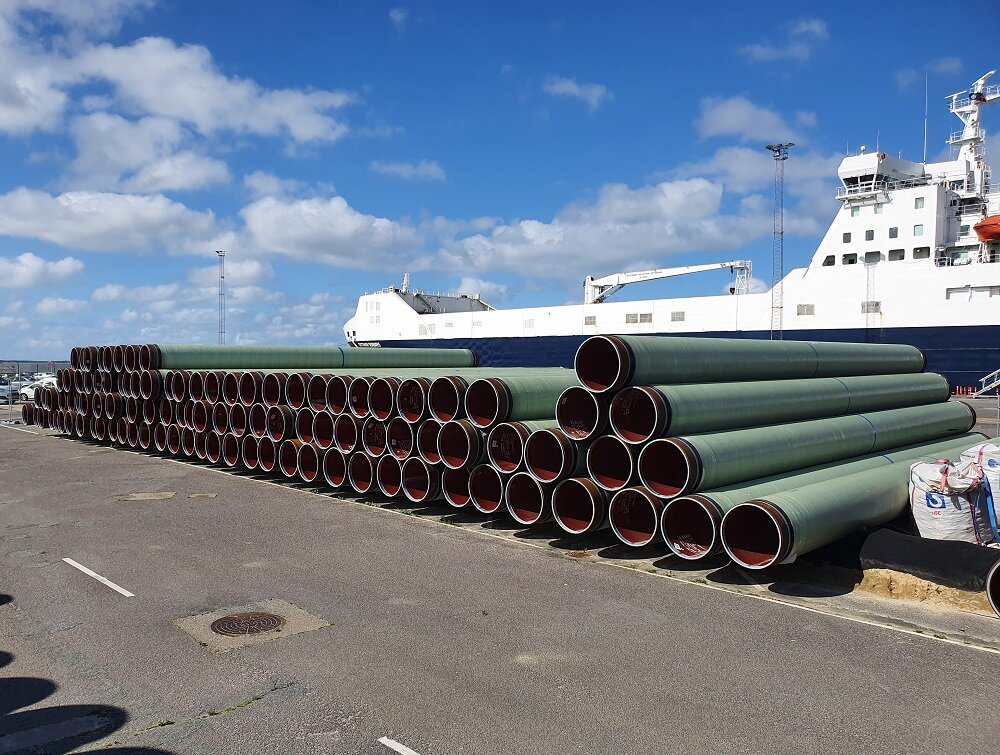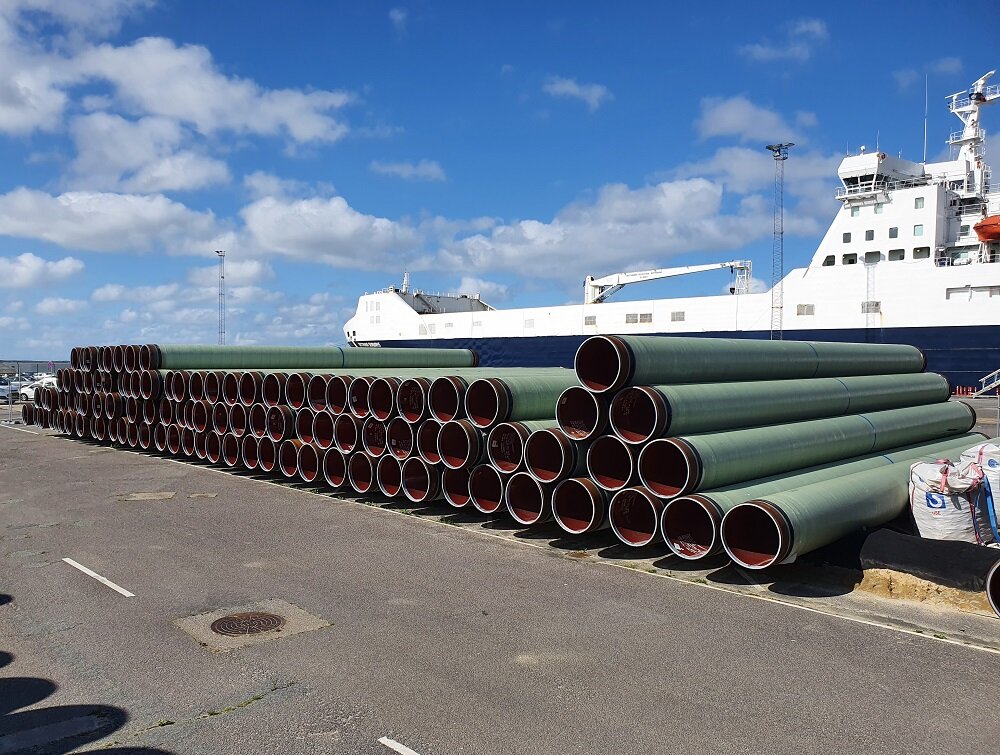 In September 2019, TDC International was awarded the mechanical protection of pipes for Energinet's Baltic Pipe project. The Baltic Pipe project aims at linking Norwegian gas supply and Eastern European gas demand, while helping to control Danish gas transmission costs.
Since the award of this project, TDC International has coated close to 5km of sizes DN 750, DN 900 and DN 1000. All pipes were coated with TDC's standard 5 mm pau wrap® GRP pipe protection system.
After careful examination of the project's technical requirements, Energinet's appointed engineers specified the need for a special mechanical protection system based on GRP aimed to eliminate the risk of damages to the pipes that had to be installed using trenchless methods. For the past 20 years, pau wrap® has been achieving this goal even in the most demanding conditions.
Our factory in Germany ensured a smooth production and worked on this in record time. Cristian Grecco, project leader and International Business Development Manager said, "Seeing the first phase of the Baltic Pipe project being completed is a great success for TDC International and for our team in Germany. We all worked very hard on perfecting the pipes and are honoured to see the contribution we have made to the European gas market." We appreciated the collaboration with Salzgitter Mannesmann, Europipe and Corinth and look forward to future projects.
"It is important to point out, that even though we had to execute part of the orders amid the COVID-19 lockdowns, our team managed to execute the work without delays, without recordable incidents and to the total satisfaction of our customers." Cristian expressed.
During the second half of the year, TDC will be coating the second phase that was awarded by Corinth Pipeworks to TDC International. For this stage, an additional 2200 meters of pipes for Energinet's project will be coated with TDC's standard 5 mm pau wrap® GRP pipe protection system.